POSTED On 17.08.2021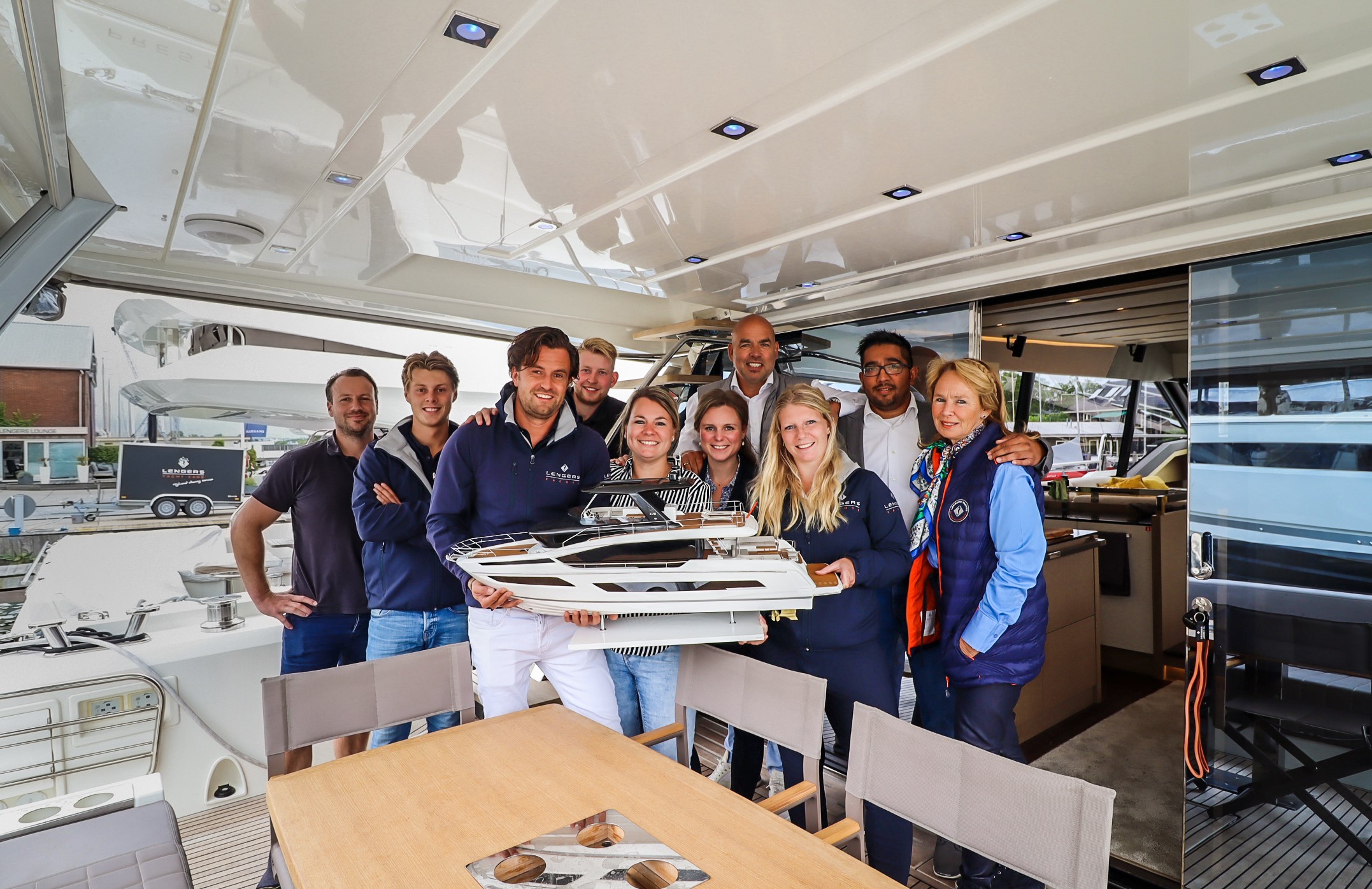 We are more than thrilled to tell you that we have been named as Europe's Best Prestige Dealer of the Year for 2021! This happened at the beginning of this week during the annual dealer meeting. It's the sixth time in a row that we have been awarded with this special pize. We have been a Prestige dealer since 2015 throughout the Netherlands and parts of Germany.
This achievement is of course a great start before the kick off of the upcoming boat shows. During our own Lengers in-water boat show from the 1st until the 5th of September, we will once again exhibit a great number of Prestige vessels in Muiden. Also, during Cannes Yachting Festival and Salone Nautico in September, the offer will be great. With new yachts like the Prestige X70 and the Prestige 690 flybridge, the shows are definitely worth a visit!