POSTED On 11.09.2023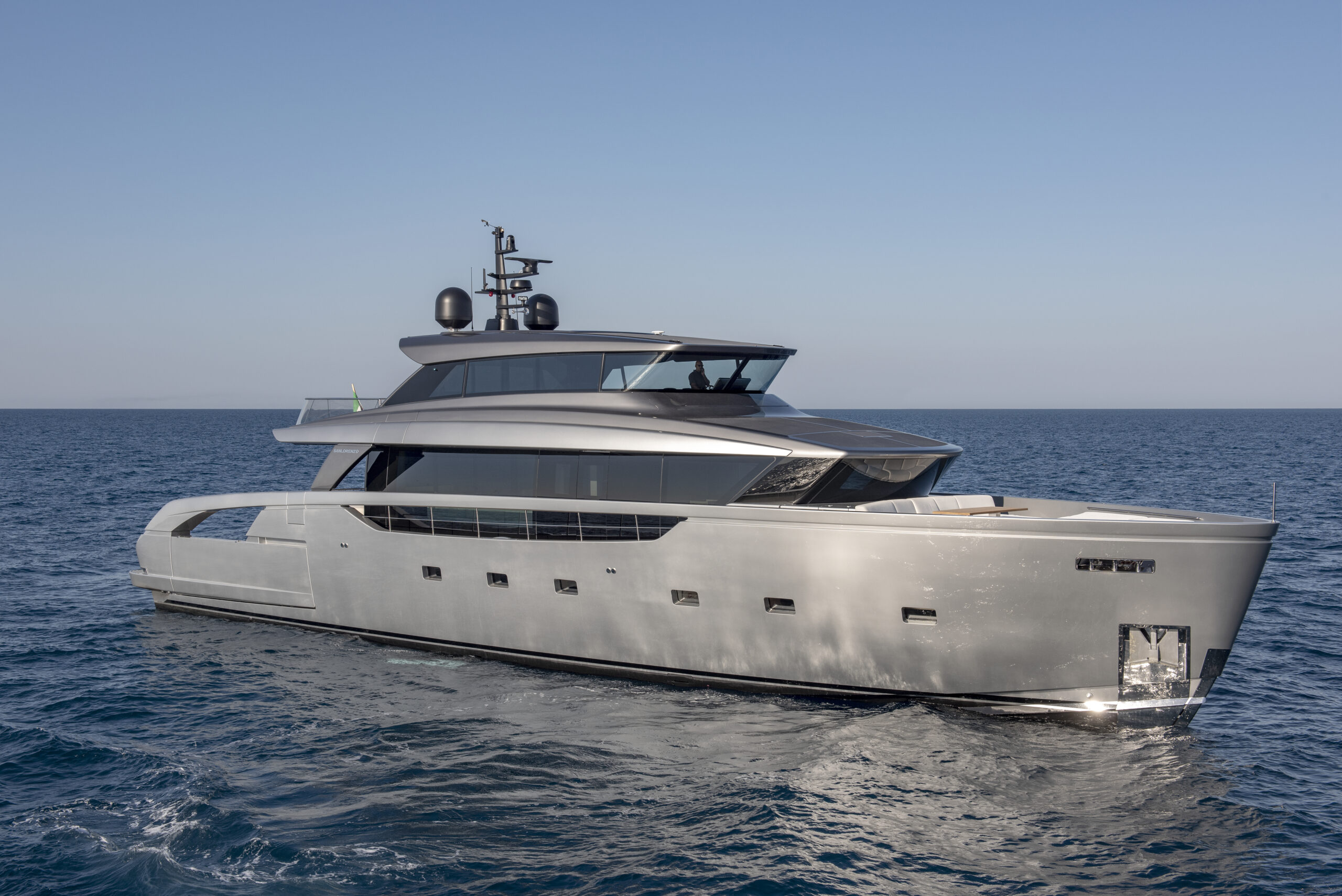 "The SX100 is another architectural design, an addition to the SX family with similar characteristics to its larger siblings - the stern opens up, there are interconnections between the decks - but it uses a different language. The proportions have changed, we have included some surprises, for example a staircase that becomes the heart of the whole project, a very important metal staircase, very naval in some ways but stark in others. We worked as in architecture with other very small elements, an additional staircase that becomes invisible: if you don't go looking for it it is not there, but instead it appears if you open some screens, and then the rooms reconnect as if it were an architectural duplex." - Piero Lissoni, Art Director Sanlorenzo Yacht
The continuous exchange between interior and exterior is emphasised by the large full-height windows and the large aft cockpit on the main deck, while the large glazed windows sheltering the upper deck where the wheelhouse is located draw attention.
SX100 has a DNA consistent with the other SX models and joins the range by offering a well-balanced segment between the SX88 and SX112. In particular, it is positioned by offering the possibility of the owner's cabin on the main deck, optimising the vertical connections, capitalising on the experience of many SX88 owners who, with their experience and expertise, have contributed in dialogue with the shipyard to functional and aesthetic solutions that are certain to be successful.
Completing the principal features are the openable side terraces that provide light inside the lounge and connection to the large beach area and a generous enclosed upper deck that, when necessary, thanks to the opening systems of the hard top, side windows and aft door, becomes a real flybridge.
Protagonist of the Cannes Yachting Festival 2023, the SX100 is a project that offers great freedom to its owner that, in continuous contact with the sea, can enhance the pleasure of sailing.